Many businesses today struggle to make the most of technology. They deploy computers, communication and accounting systems, and cybersecurity solutions, but these are rarely maximized. Sometimes, technology can even prevent business owners from focusing on more important matters, which can result in reduced productivity. This is where MSPs can help.
What is an MSP?
Short for managed IT services providers, MSPs offer services such as hardware and software deployment, server maintenance and support, and cyberthreat protection, among others. But how can MSPs improve your business's productivity? Here are a few ways:
1. Round-the-clock technical support
If your on-site server broke down, or one of your company applications started malfunctioning, you wouldn't be able to do your tasks properly.
An MSP gives you access to timely maintenance and support services. They can immediately visit your office or connect to your network to fix any issue and allow your employees to continue performing their daily tasks.
MSPs can even maintain your IT infrastructure 24/7/365, so even if your company is closed for the day, they can monitor network aspects like performance and predictive failures, system changes, and intrusion detection.
2. Seamless system updates
Cybercriminals can attack IT systems through unpatched software, so it's important for businesses to keep not just their security software updated, but also every program they use.
MSPs can provide a robust patching plan for all business applications to ensure that no updates are missed. They can also ensure that these patches do not impede business operations so employees can do their work uninterruptedly.
Critical patches are installed immediately, while non-critical ones are deployed after a certain period. This gives MSPs time to determine if a certain patch is stable enough to be installed on a company's IT system. For instance, if a certain Windows 10 update is causing major issues with PCs, MSPs can block the update on office machines until the problem has been fixed.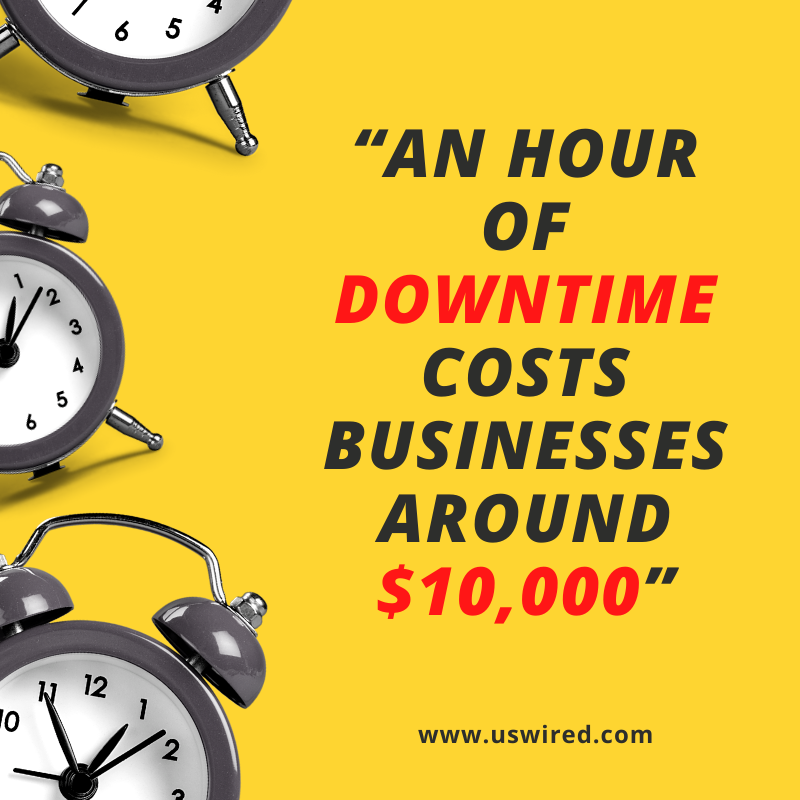 3. Better business continuity
Your small business cannot afford downtime — literally and figuratively. According to CloudRadar, an hour of downtime costs businesses around $10,000. Some small businesses may not be able to afford this, which can shut them down for good.
MSPs offer backup and recovery services that prepare businesses for natural and man-made disasters such as fires, earthquakes, and cyberattacks. For example, MSPs can back up your files on geo-redundant off-site data centers, so even if a flood destroys your on-site servers, you can easily access your files from another location without losing productivity.
4. Effective IT consulting
Technology can make or break your business, but following the latest technology trends without consulting an IT expert can cost you money.
MSPs can also develop ideal technology solutions to keep your business productive and efficient. For instance, if your business only has a few employees, MSPs can advise you to deploy small business solutions to reduce costs. Or if you're looking into restarting your business after the COVID-19 pandemic, they can give you expert advice on the best equipment to use.
5. Powerful remote work tools
At a time when businesses are shifting to remote work arrangements, an effective cloud platform is more important than ever. MSPs offer cloud hosting services that allow remote workers to access company data and applications from anywhere using any internet-connected device.
Cloud-based servers are monitored by MSPs round the clock. This ensures employees can always access files whenever they need to, keeping them productive even while working from home.
Searching for the right MSP for your San Jose or San Francisco business? Look no further than USWired. We offer reliable hourly and fixed-fee managed services that adjust to your business needs. Whether you want us to supplement your current IT team or take over IT infrastructure management, we can ensure you peace of mind. To learn more about managed services, download our FREE eBook today, and drop us a line when you're done.
Not Sure if You're Ready for Managed Services?
By downloading our free eBook, you have zero obligation to USWired. Our hope is that by providing you with the information necessary to diagnose your own IT struggles, you'll remember us when it comes time to select your new technology partner. Until then, enjoy some free advice from the technicians at USWired!
---