Microsoft 365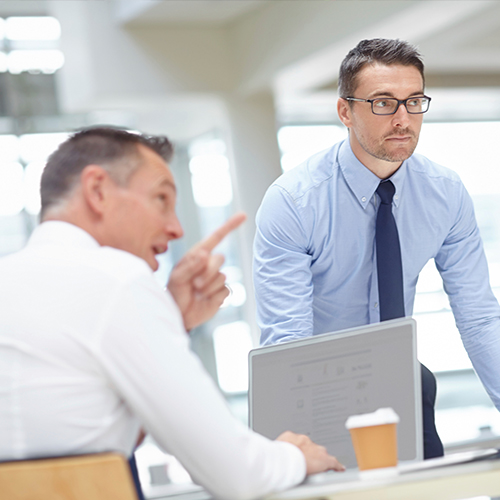 Microsoft 365 - the cloud solution that covers all of your needs
If there's one piece of cloud software that has revolutionized how small to medium businesses and large enterprises in San Jose and the greater San Francisco bay area run, simplified everyday business practices and boosted organizational productivity, it is Microsoft's Office 365 suite. Through SimplyClouds, our cloud services subsidiary, we can put your business in the cloud and tailor the perfect Office 365 solutions for your needs.
You get the industry-leading business applications that your staff know and love as well as the advantages of the cloud such as enhanced collaboration, improved communication and mobile friendly business applications options. We'll install and oversee your transition to Microsoft 365 and ensure your move to the cloud is smooth and effortless.
The benefits of Microsoft Office 365 for all types of businesses include:
Access to your files and documents from anywhere, and whenever you want them
Seamless collaboration even in remote working conditions
Online versions of familiar software like Microsoft Word, Excel and PowerPoint etc.
Mailboxes with up to 100GB of storage
Advanced communication tools like IM, web conferencing and multiparty data sharing
Scalability in adding more solutions or moving to a different plan
Security solutions including antivirus and anti-spam
99.9% uptime and 24/7 support
SimplyClouds, our cloud services subsidiary, can put your business in the cloud and tailor the perfect Office 365 solutions for your needs.
SimplyClouds' Microsoft 365 Plans for all types of businesses include:
Microsoft 365 Apps for Business - Full Office applications with 1TB of OneDrive business cloud storage to edit and share your documents across your devices
Microsoft 365 Business Basic - Business class email and calendaring with Office online, video conferencing and cloud storage
Microsoft 365 Business Standard - Maximum features from both Microsoft 365 Apps for Business and Basic plans for an extremely versatile business tool
Microsoft Office 365 Enterprise Plans (Apps for Enterprise, E1, E2, and E3) - Everything in the Microsoft 365 Business plans for an unlimited number of users (vs. a limit of 300 users with the Microsoft 365 Business plans) PLUS enterprise capabilities such as more advanced business analytics, email, and voice capabilities
Don't put up with the IT burden of maintaining your own email server and managing a complicated IT environment. Move to Microsoft 365 today.
Areas Covered
We provide a range of IT Support, Managed Services, IT Outsourcing, Cloud Services, Cybersecurity, and Custom IT Solutions throughout the US, including California (Santa Clara County, San Mateo County, San Francisco County, Alameda County, Contra Costa County, Los Angeles County, Orange County, San Diego County, San Jose, Santa Clara, Milpitas, Cupertino, Sunnyvale, Saratoga, Campbell, Los Gatos, Morgan Hill, Palo Alto, Atherton, Belmont, Brisbane, Burlingame, Colma, Daly City, Foster City, Half Moon Bay, Hillsborough, Los Altos, Los Altos Hills, Menlo Park, Millbrae, Mountain View, Pacifica, Portola Valley, Redwood City, Redwood Shores, San Bruno, San Carlos, San Mateo, San Francisco, Oakland, Hayward, and Fremont), Chicago metropolitan area or Chicagoland (Cook County, DeKalb County, DuPage County, Kane County, Kankakee County, Kendall County, Lake County, McHenry County, Will County, Chicago, Aurora, Joliet, Naperville, Elgin, Waukegan, Kankakee, Kenosha, Gary, Hammond, Michigan City), and Atlanta metropolitan area (Fulton County, Gwinnett County, Cobb County, DeKalb County, Clayton County, Cherokee County, Forsyth County, Henry County, Douglas County, Fayette County, Rockdale County, Atlanta, Sandy Springs, Alpharetta).