Cybersecurity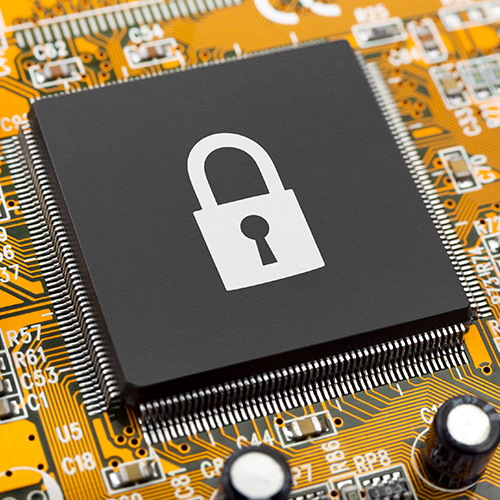 A security service that delivers peace of mind
Cyber attacks occur every day and businesses of all sizes are a target. Malicious hackers look to steal passwords, personal data and account details and can cause serious damage to your business. It is important to fight these threats with a comprehensive security plan such as those offered by USWired. We make risk management for your business easier than ever. You keep your data secure and have confidence that your networks are safe and sound around the clock.
Comprehensive security plans from USWired include:
Advanced threat protection – analyze attacks and hidden exploits, and adapt automatically to emerging threats to boost protection
Data center security – protect high-value data and data center resources with firewalls, malware protection, intrusion prevention, highly secure virtualization, segmentation, and policy control
Secure mobility and endpoint solutions – provide consistent and context-aware security services for your infrastructure, endpoints, and data while empowering employees to work on devices anywhere and anytime
Secure Content Gateway – get critical protection from constant, dynamic, and rapidly evolving email and web threats
Access and Policy Management – control access and segment traffic, and manage consistent policies based on advanced visibility and context across the extended network
Our advanced cybersecurity solutions provide visibility and protection across your extended network—before, during, and after an attack.
Attackers today are more pervasive, persistent, and proficient than ever at evading and disrupting traditional security infrastructure. We'll help you minimize those risks with a customized cybersecurity solution.
Areas Covered
We provide a range of IT Support, Managed Services, IT Outsourcing, Cloud Services, and Custom IT Solutions in Santa Clara County, San Mateo County, San Francisco County, Alameda County, Contra Costa County, Los Angeles County, Orange County, and San Diego County, including San Jose, Santa Clara, Milpitas, Cupertino, Sunnyvale, Saratoga, Campbell, Los Gatos, Morgan Hill, Palo Alto, Atherton, Belmont, Brisbane, Burlingame, Colma, Daly City, Foster City, Half Moon Bay, Hillsborough, Los Altos, Los Altos Hills, Menlo Park, Millbrae, Mountain View, Pacifica, Portola Valley, Redwood City, Redwood Shores, San Bruno, San Carlos, San Mateo, San Francisco, Oakland, Hayward, and Fremont.