Virtualization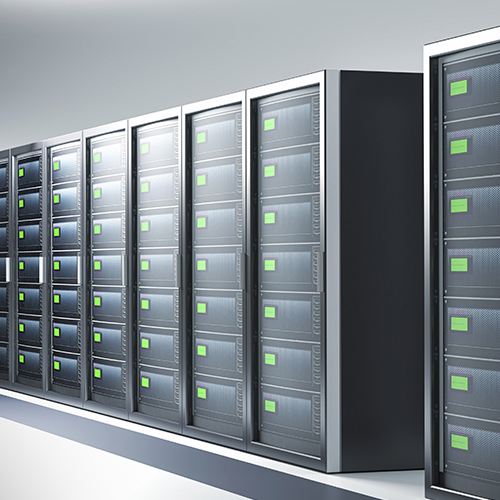 Consolidate your servers and enjoy more efficiency for less
Servers are the backbone of your company's IT networks but they are expensive - not just to buy, but also to service and maintain year after year. What's more, you have to keep buying new servers as your company grows or expands, and often those servers are underutilized. This can be a huge financial burden and those bulky servers add to the burden by taking up your expensive office space. Our virtualization solutions offer relief by fundamentally changing the way IT resources are managed and deployed. You enjoy more office space, lower maintenance costs, fewer overheads, less equipment, and ultimately fewer headaches.
Virtualization can give a business like yours unmatched flexibility, performance, and utilization as you can choose to move server workloads from one virtual workspace to the next allowing you to maximize server resources based on your business needs.
Virtualization services from USWired can help your company by offering:
Fast provisioning and dynamic load balancing - for improved application performance
Simplified disaster recovery - virtualization's single-system image makes recovery painless
Consolidated servers with optimized workloads - increased utilization means you can accomplish more with fewer servers
Reduced energy needs - fewer servers result in lower electricity and cooling bills, and more eco-friendly computing
USWired's virtualization experts can show you how to simplify your IT infrastructure, lower costs, and improve your system reliability
If you are operating five or more servers, and want to cut some costs, it's time to think about Virtualization and doing much more with less.
Areas Covered
We provide a range of IT Support, Managed Services, IT Outsourcing, Cloud Services, Cybersecurity, and Custom IT Solutions throughout the US, including California (Santa Clara County, San Mateo County, San Francisco County, Alameda County, Contra Costa County, Los Angeles County, Orange County, San Diego County, San Jose, Santa Clara, Milpitas, Cupertino, Sunnyvale, Saratoga, Campbell, Los Gatos, Morgan Hill, Palo Alto, Atherton, Belmont, Brisbane, Burlingame, Colma, Daly City, Foster City, Half Moon Bay, Hillsborough, Los Altos, Los Altos Hills, Menlo Park, Millbrae, Mountain View, Pacifica, Portola Valley, Redwood City, Redwood Shores, San Bruno, San Carlos, San Mateo, San Francisco, Oakland, Hayward, and Fremont), Chicago metropolitan area or Chicagoland (Cook County, DeKalb County, DuPage County, Kane County, Kankakee County, Kendall County, Lake County, McHenry County, Will County, Chicago, Aurora, Joliet, Naperville, Elgin, Waukegan, Kankakee, Kenosha, Gary, Hammond, Michigan City), and Atlanta metropolitan area (Fulton County, Gwinnett County, Cobb County, DeKalb County, Clayton County, Cherokee County, Forsyth County, Henry County, Douglas County, Fayette County, Rockdale County, Atlanta, Sandy Springs, Alpharetta).