Email and Spam Protection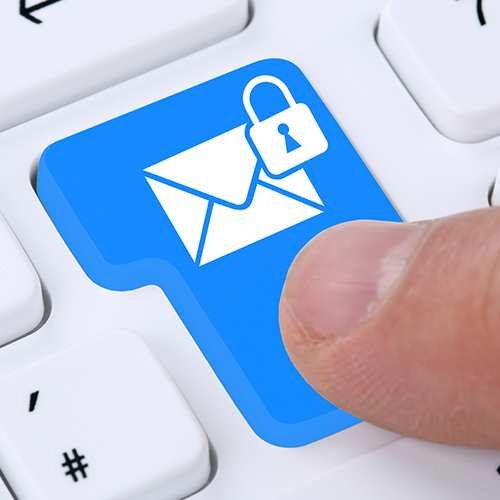 Protect your company from online risks
Fast, free-flowing communications are the lifeblood of businesses big and small. And for most businesses, email is the main means of communicating with clients, vendors and employees. But as you know, email systems are often targeted by hackers and scammers. If you don't have the proper protection in place, your business is vulnerable to online attacks including spam, phishing, viruses and other malware.
Our Email and Spam Protection solutions protect your business from email-borne threats and data leaks by managing and filtering all inbound and outbound email traffic.
Email and Spam Protection from USWired will:
Protect against email-borne threats - stop spam, viruses, worms, and other email-borne malware BEFORE they arrive in your inbox
Stop threats before they hit your network – by offloading CPU-intensive tasks like antivirus and Denial of Service filtering to the cloud to ensure that threats never reach your network perimeter
Ensure continuous email availability – in case of an outage, email is spooled for up to 96 hours, with an option to re-direct traffic to a secondary server
Protect sensitive data – encrypt sensitive emails on demand so that they cannot be viewed by outside parties
Simplify email security – cloud-based centralized management ensures that customized email protection is deployed in minutes and securing your email 24/7
Email and Spam Protection solutions from USWired mean that your business can enjoy a highly reliable email system without being exposed to malicious attacks and compromised security.
Given that the average user is not aware of the risks that opening attachments can have nor understand how to identify potential threats in their inbox, while faced with the ever increasing sophisticated threats to email security, let us help you safeguard your business communications today.
Areas Covered
We provide a range of IT Support, Managed Services, IT Outsourcing, Cloud Services, Cybersecurity, and Custom IT Solutions in Santa Clara County, San Mateo County, San Francisco County, Alameda County, Contra Costa County, Los Angeles County, Orange County, and San Diego County, including San Jose, Santa Clara, Milpitas, Cupertino, Sunnyvale, Saratoga, Campbell, Los Gatos, Morgan Hill, Palo Alto, Atherton, Belmont, Brisbane, Burlingame, Colma, Daly City, Foster City, Half Moon Bay, Hillsborough, Los Altos, Los Altos Hills, Menlo Park, Millbrae, Mountain View, Pacifica, Portola Valley, Redwood City, Redwood Shores, San Bruno, San Carlos, San Mateo, San Francisco, Oakland, Hayward, and Fremont.