Automation and the customer experience are taking the IT space by storm. Artificial intelligence, chatbots, and other cutting-edge technologies are moving the industry forward, but are we keeping up?
It can seem daunting to try to stay atop of so many trends and practices within IT. However, you have no need to worry about that because that's exactly why we're here. To all of our clients who have entrusted us with all of your IT needs, we thank you. We've loved working with you and we appreciate the opportunities we have to help you succeed.
We recently received some client reviews that elaborate on projects and their impact. We love to see our partners achieve their objectives and reach their goals.
One of our happy clients is an education nonprofit organization. After eliminating their in-house IT positions and moving all efforts to be outsourced, we came along and got our partner up to speed.
Now we handle all of their IT needs – from hardware to security to software. The Chief of finance and administration for the nonprofit kindly took the time to share their thoughts about the impact of our work.
They said, "They did an excellent job and jumped right in. Our employees are getting much better service. They have so much expertise they can draw upon from their staff. Whatever the problem is, the person with expertise will jump in. They've been incredibly helpful in updating the hardware."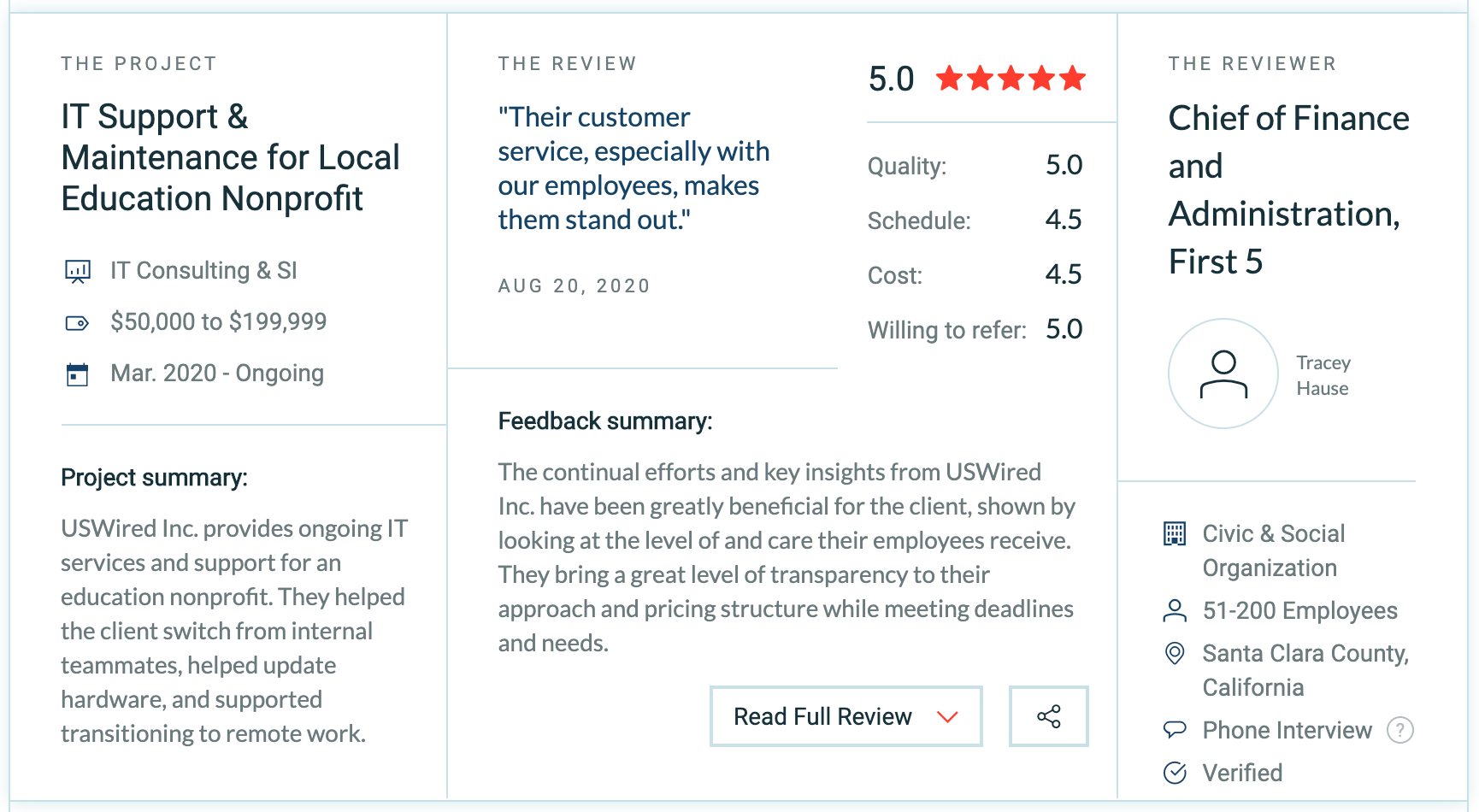 Another one of our clients is an institute for integral studies. Our team has taken over the handling of all their IT services, support, and planning. The associate provost of the university shared the impact of our efforts touching on how we've helped them save money, improve their site speed, and resolve all their issues.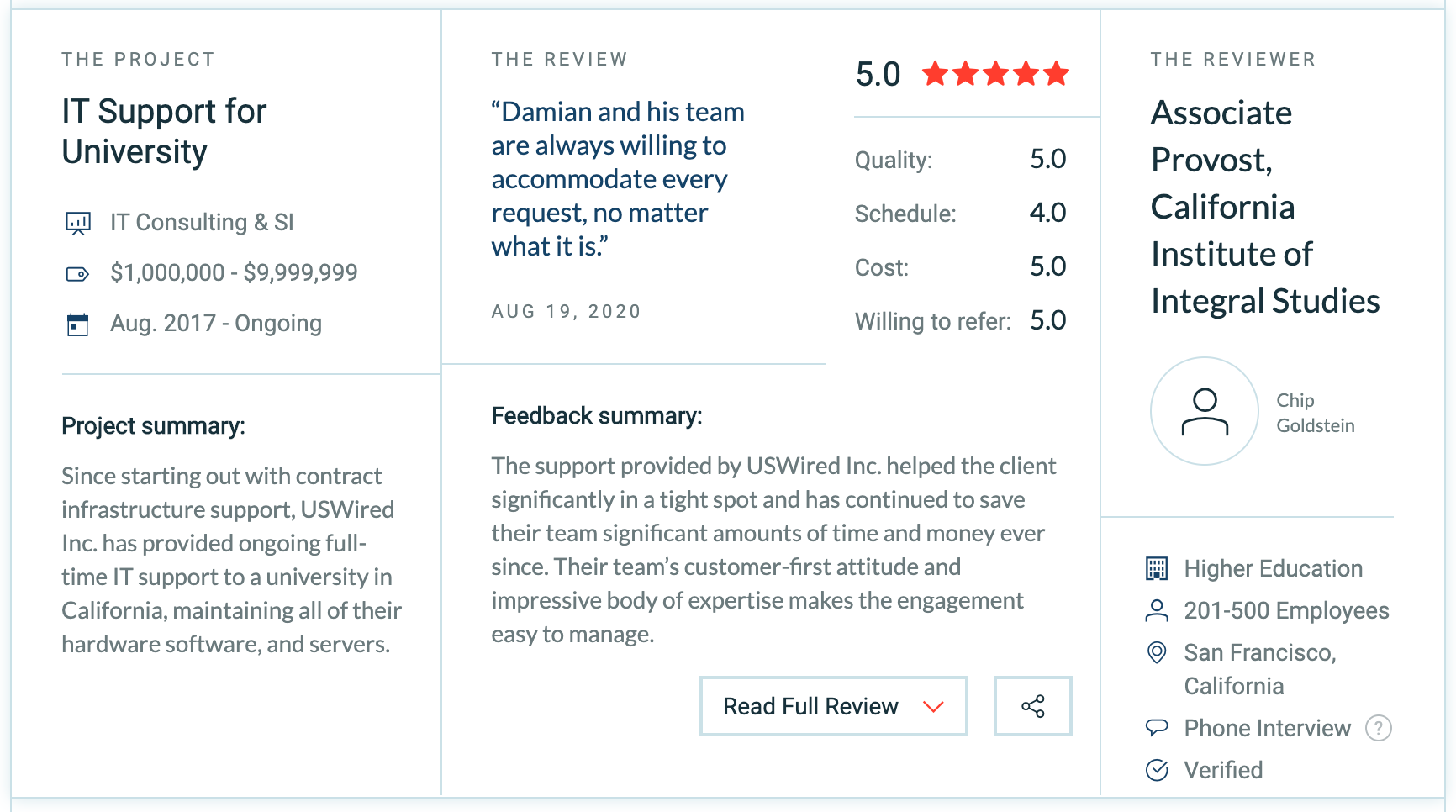 "They really go out of their way to make sure that we are consistently getting the right answer for all of our needs. . . Their ability to combine the abundance of industry knowledge that they have with their extremely customer-friendly approach makes it extremely easy to work with them." –Associate Provost, California Institute of Integral Studies
These are just two examples of our successful engagements with our partners. Our excellent customer service has established us as a top cloud consultant in San Francisco on The Manifest, a B2B buying guide that highlights companies across the world.
Here at USWired Inc., we're always thrilled to celebrate your successes and achievements. We thank you for your partnership and look forward to our future work with you.
Drop a line if you need anything!