Cloud computing is making a name for itself in the IT world. Many have favored of making use of such technology to help distribute all the IT costs a company may possibly incur for a total revamp of the company's security measures. With that, you can say that cloud computing will surely be able to save you from making huge amounts of investments. Apart from these cost-effective advantages, it also gives you expertise and flexibility like no other technological solution can. These benefits can actually help you decide to migrate to the cloud. With such migration are steps to take note of.
1. Ask the provider about the elements that need migration
You may be thinking that migrating to a whole new technology would mean diverting all IT functions into that system. Think again. Cloud computing does not necessarily require you to move all those functions into your cloud provider. You have to discuss what elements are important in cloud migration and which are better handled internally and externally. You can often include backup and recovery as well as storage into migration. This can certainly provide you with a lot of benefits. Functions like industry-specific software suite, however, are not necessary in the migration.
On a more technical level, you will need to assess requirements and plan the migration carefully. This phase would include understanding all issues that may transpire during the migration. It would likewise involve validation of the complete program design and code. This step will give you a thorough assessment of the entire plan with a corresponding comprehensive strategy to make use of.
2. Start choosing from a list of cloud providers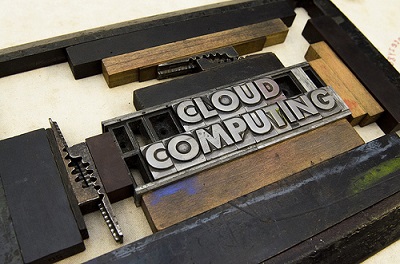 When doing so, you need to give high regard to the level of security the provider will be able to offer. Your choice should also boil down to a cloud provider that complies with regulations set by the industry with which you belong to. For instance you transact with the so-called Personal Health Information or PHI, it then follows that you should choose a provider that meets HIPAA standards. Checking specifically on the certifications that the cloud provider has will also help you understand whether it is good for your business on an overall scale.
3. Start being familiar with the cloud provider's responsibilities
In this regard, you should be able to scrutinize the cloud provider's service level agreement or SLA. In that same agreement, there should be specific portions detailing your responsibilities as the client and a specific section for the cloud provider's responsibilities too. Additionally, the cloud provider should also be able to specify the facility uptime they can render to your company.
4. Understand how the entire process of redesigning goes
This can involve components like re-programming and re-integration and would include components that need to stay within the captive data center and those that have to be migrated totally into the cloud. This part should be discussed by your chosen cloud provider to you providing you a guarantee that everything will work smoothly after you have migrated to the cloud.
5. Start testing
The testing phase is that part where the newly migrated components will be carried out using specific test cases. Test cases are commonly written as if replicating the common activities involved in the business process. Any errors that may occur during the testing phase will then be captured via the testing phase thus it will be easier to make necessary changes later on.
6. Applications should be fine-tuned
Fine tuning will make cloud migration work perfectly. All tools are maximized in such a way that they can complement the production environment close to a hundred percent. In line with this, it is crucial to prepare employees for the new system. That can be done only with the help of proper training. The training will likewise help employees to familiarize themselves with cloud-based applications and all other tools related to the change. Managers and senior level employees are expected to be trained as well.
In retrospect
Migrating to the cloud can open up your business to a whole new level of security and data management like you have never imagined before. Yes, you can be excited about these changes all in all, but there is no reason to rush into the change. Be diligent when learning about the new process and prepare for whatever disaster there is to come along the way. Make sure that you are ready for the whole thing and by being ready, we mean, you and the whole team are ready to embrace the change.
You can count on USWired when you are considering migrating to the cloud. We will work with you through every step mentioned above plus you can also ask us about all other things related to IT services. Feel free to browse through our pages just so you can be familiar with the products and services we offer.