Data breach is common in all enterprises that rely much upon the Internet when it comes to delivering products and services to their consumers. This translates to problems when it comes to online security. Your company may not have been affected by breaches on online security at the time you read this but there is no guarantee you will not be hit by the 'epidemic' in the near future especially if you do not have a concrete and strong data encryption and security in place. In line with this then, it pays to know more about some of the most frightening facts about online security.
A huge percentage of data breaches are caused by either criminal or malicious attacks
A data breach is defined as that event when a person's critical information like financial and medical records is at a huge risk of access from others. This access is made available either via paper or through online forms. These breaches occur in many enterprise and 41% result from criminal or malicious attacks. From this very large percentage, data breaches resulting from the so-called human error comes next with a 30% statistics. Human error could include anything that involves a negligent contractor or employee. Another root cause of data breaches include system glitches that may have been caused by process failures both on the business process and Information Technology side. This one is recorded at 29%.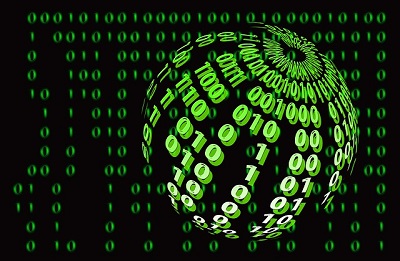 Data breach costs American companies approximately $6 million
When a company fails to put the right online security policies and measures, then it is most likely to expose itself to data breach that can later on cost it millions upon millions of dollars in terms of what are called remediation costs. This million-dollar cost pertains to companies whose data breach involves around 100,000 records.
The cost can be broken down further to: $417,000 for crisis team management, breach investigation and detection cost; $509,000 to costs of breach notification; $1.6 million for all post breach remediation activities like product discounts, identity theft protection, help desk activities and all other regulatory activities; and the remaining $3.324 million for costs pertaining to lost business including reputation injury. Apart from the nearly $6 million cost, an additional amount of about $90 million for post-breach costs can also be added.
An annual average of 4,250 individual attacks were recorded for web-based application
Automated activities put your business at a risk of being accessed by individuals other than those actually interested to negotiate with you. These programs were supposed to scan your online applications to determine if it is vulnerable to cyber attack only for you to find out later on that it has given access to individual attackers that will compromise your web-based application. Such attacks may start at a target of about twice per month per company but can increase at any instance depending on how interested such attackers are to your business and its profit.
Regulated industries incur the highest costs (per capita) once their data have been exposed to breaches
This would include industries offering financial and healthcare services. You may wonder how much the cost is. For financial services, the highest cost incurred per record is at $206 while for healthcare, the data shows $359 per record. Imagine an average company experiencing data breaches for around 30,000 records. That could mean a really hefty amount that will bring about losses to the company concerned. Yes, millions of dollars will surely go down to the hands of those who create a ploy against your business.
Solutions for security breaches
Well, you have a few choices. Whether you have been or have not been a victim of data breaches, such numbers should be your concern. Most of you will exhaust all means right at your fingertips considering the cost that may come with trying to remediate your system into something else. Good for you if you find a solution on your own but there is no guarantee that the changes you made will be able to sustain your needs when it comes to online security.
The costlier and more complex system of fusing in technology with human work can also be used as an alternative. This can mean employing another person to make sure that the online security measures will be able to work. Apart from this, an additional cost on threat management should also be in place. This can be more expensive but the cost you would incur for a five-man online security team will be far lesser than the loss you will incur with an unsecure system.
If you are thinking of online security and avoiding data breaches in the most guaranteed way possible, you can check our services. Feel free to contact us and ask us how we can help facilitate IT changes in your company in a way that will lessen all the risks pertaining to delivering your goods and services to your consumers.