In the current business world, business teams are spread in different regions, time zones and departments which necessitate the need for a centralized resource and information location. This is why cloud based HR software for business is important. Not only does it help eliminate the administrative stress from the HR team, allowing them to focus on their business uninterrupted, there are other various benefits that businesses derive when they transit to cloud based HR in their operations.
Mobility
Cloud services for HR allow access to information from any location. This enables the HR department and other organizational professionals to be flexible and access information while on the move. The HR and recruiting managers also have access to management, self-service transactions from anywhere without necessarily having to gain access to other devices such as laptops or desktops. Whether you are travelling, working from home or at the office, access to the businesses' critical information is readily accessible.
Cost affordability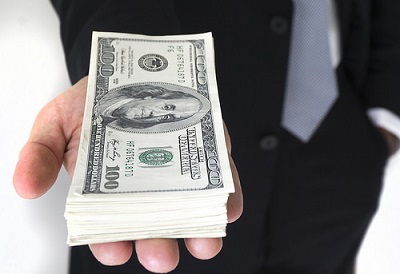 Costs associated with financial installments, server space, organization's technicians, site or software licenses are also minimized with cloud HR services. The costs of upgrades are also minimized since the vendor does the bulk of transitioning to the cloud. Users also have the added advantage of functions and features from the personalization and extensions that occur with the upgrade. These benefits arise from the fact that cloud computing is a pay as you go service and costs can be easily budgeted for with minimal variances.
Ease of Use
Cloud based HR software also enables businesses to track applications, generate reports, search resumes, track performance appraisals, calculate payroll and also maintain employee records. Unlike traditional HR practices of having to search for files, all the employees and their supervisors can track their progress as they work in the company in their relevant areas of expertise. This assists them in assessing the areas remaining to work on and ultimately increases efficiency of all employees in the organization.
Simplified workflows
Cloud HR also enables simplified workflows by reducing absence costs and the manner in which information is reported. This in turn enables the HR team to use their time more effectively to further improve the development and growth of the business. The HR department also does not have to worry about disaster recovery while engaging in work which can be done in an average of 2.1hours thus enabling continuous uninterrupted workflow.
Continuous access to legal issues
The human resource in every business organization is usually tasked with handling legal issues. Due to the delicate nature of this legal area, cloud HR enables the business to have instant and continuous access to the legal issues and news on human resource. This benefit enables the HR team to automatically update information which can give the business team members up to date information.
Advancement in Security
Due to the sensitive nature of the information that the HR department handles, security ranks high among the top priorities. The cloud HR software provides the most sophisticated security system features. This reassures the HR department and the entire employee workforce of the security of their work and information from outside threats. Also, the HR department can readily limit information to certain employees within the company without interrupting workflow.
Today in business, all companies are looking to venture into markets and cover every geographical region that they can. The need to expand, thus creates a need for resources to cover all these areas. While not every asset can be purchased immediately, work can be made a lot easier with cloud based software. Businesses incorporating this into their business models will then be able to grow their business easily with the help of IT. Of course, when you adopt more cloud based software for your business, you will need solid IT support in San Francisco to make sure that your employees can tap on technology without pitfalls!