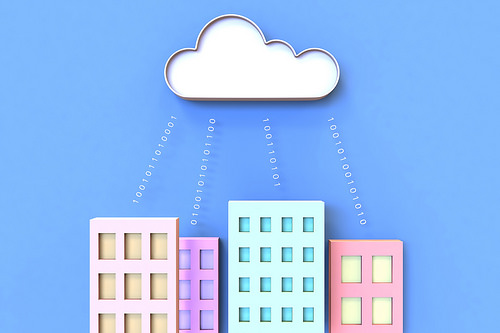 While you look forward to a productive year ahead, you may want to consider tuning your company's data management up a notch. And to achieve that, you might want to consider moving selected data to the cloud. But first, it is essential that you develop a viable strategy beforehand. If you are new to cloud, it simply means that you are tapping into a network of remote servers that hosted on the internet to store, process and manage data. Without further ado, here are the top tips to enhance your cloud strategy for 2015:
Examine your company's business processes
To truly change the way that you store and manage data, moving to the cloud is a great chance for you to update your business practices and processes. As mentioned, a great cloud strategy requires a business owner to rethink and reevaluate their existing businesses processes.
For example, you may have opted to move from a legacy mail network to newer mail systems that are offered by Google Apps. Although you are exposed to a wider availability of features to complement your mailing processes, you may still repeat previous processes. Rather than collaborating with the cloud's apps, you may not realize the full potential of the aforementioned. Thus, it is pertinent that you reexamine your company's business processes before moving to the cloud.
Importing the right technology to the cloud
Though cloud systems offer compelling benefits to both individuals and businesses, it is not necessary to port everything over. Instead, it is better to sort out which part of your existing infrastructure or applications that is sensible to be moved to the cloud. Don't hesitate to set aside the things that did not make the cut. To help you determine better, you may refer to the following criteria:
• IT software requiring contract renewals: If you own any software or packages that are outdated, space-consuming and costly to maintain, it is usually better to move them to the cloud.
• Software that has arrived at the end of their lifecycle: A handful of businesses own software that has been written many years ago and there might be no one in the current organization to understand its language. These types of software are also primed for migration to the cloud.
• Speed or agility: If it is not an end of life package or a need for contract renewal, it is the software's ability to keep up with your business or be modified at a speedy pace. If the software is unable to fulfill the aforementioned, your business may potentially lose money. Hence, software's speed or agility is a vital consideration when evaluating what to migrate to the cloud.
Ensure that your business goals and IT strategies are aligned
The key is to ensure your current business needs are aligned with your IT capabilities, when forming your cloud strategy for the New Year. Keep in mind that the cloud strategy you are working on, does not solely revolve around IT as it is slated for your whole business as well. When these two essential elements are aligned, you will stand to witness true innovation. Here are some examples on how they can be aligned:
• Get to the root cause of any possible misalignment by making comparisons along three particular dimensions – organization, asset and investment.
• Ask yourself whether current IT practices in place are able to meet business priorities on time. Also, are results spot on?
Perform cloud backup and have disaster recovery strategies in place
Basically, your cloud strategy for 2015 must be broad in scope and the maintenance for high availability should be continual in your list of business priorities. In order to maintain optimal data integrity and analyze the possible opportunity costs, you have to examine new ways to perform your cloud backups from time to time as well as set disaster recovery processes in place. Although this may not seem significant when compared to data security, it is part and parcel of enabling better IT focus and innovation as well. Also, here is an example why you should perform a cloud backup:
• Shield important data from people-error: Occasionally, mistakes do happen and one of your employees may accidentally delete a file or report thinking no one needs it anymore. Only to discover later it is actually on high demand.
Test for cloud readiness
Before the big move, you are recommended to assess multiple aspects of your plan again to identify what might not be ready for a cloud migration. It is a common mistake to overlook one aspect of the migration at the expense of another, and these small mistakes can lead to bigger issues. For instance, you may be drawn into the process of setting up a new solution to handle potential data but do not place much attention on the data itself. Soon you may have a great app, but there is an inevitable lack of quality data within it, quickly rendering it useless. Hence, evaluate the maturity of each IT capability, and if it is low it only adds more risks that may impeded the success of your upcoming cloud program.
If you are looking forward to build a sustainable cloud network this year and would be in need of professional assistance, we are happy to provide you the best IT expertise from USWired Incorporated.